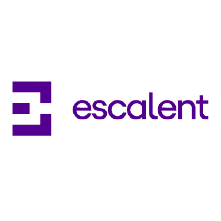 As we approach CHARGE North America (18-19 May), we've been asking our top speakers and partners to reveal their approach to branding in energy. In this article, we speak to KC BOYCE, Vice President/Sector Lead, Automotive & Mobility and Energy, Escalent
The interviewers are Friðrik Larsen, Founder and Owner of CHARGE and Natalie Bacon, Content Director at CHARGE.
What new business opportunities are you seeing with eMobility disruption?
There are of course the opportunities around the e-mobility ecosystem—building charging infrastructure, aggregating and sharing information, and the like—but some of the more interesting business opportunities are the ones that cross industry sectors. For example, vehicle-to-grid (V2G) technology provides a new way for automakers to monetize vehicles after they've been sold by serving as a grid asset bidding into markets. Similarly, energy providers are looking at how they facilitate mobility among their customers. Octopus Energy in the US is a particularly interesting example of this, in that they're allowing customers to bundle an EV lease into their energy bill.
What possibilities do changing consumer preferences bring to energy companies and what can they do around renewables, distributed generation and EV adoption to meet their needs?
I think the biggest implication of the clean energy and e-mobility transitions for energy companies is that they're going to need to learn how to be quite a bit more flexible than they've traditionally been in terms of how they manage the grid (or their part of the grid). For example, EVs can serve as a "sink" for excess energy produced by renewables and can fill in gaps by discharging to the grid when needed. However, that kind of real-time flexibility isn't something that most energy companies are equipped, technologically or culturally, to deal with.
What lessons have you learned about simplifying complex concepts/technologies for branding and communications?
Ultimately, it's got to start and end with the customer if it has any chance of resonating with them. Deeply understanding your customer—and by that, I mean ideally at an individual level rather than "aggregates" or "averages"—and developing empathy for them is extremely important, but most energy and auto companies don't put in the work to do this. Knowing your customer means understanding their motivations, their hopes, their fears, what their life looks like—really understanding them.
Then you've got to ask yourself, "how does this technology or my brand solve my customers' needs?" Far too often, we see technology solutions that go to market without that clear understanding of how it helps customers. I'm actually worried this will be the case with V2G programs, as the technological capabilities for V2G far outstrip the consumer value propositions created for it.
As it relates to creating and communicating value propositions, again, you've got to make sure you're 100% customer-focused. What's in it for your customers? Why should they care about your product or brand? We regularly see customer benefit-focused messaging is perceived as both clearer and more compelling. Additionally, you have to understand the limits of mass marketing. It certainly can help with overall brand awareness, and targeted messages can move some customers to action, but the spend to reach customers who aren't targeted is essentially wasted money. We help our clients both craft those targeted messages and understand how to reach the customers they want in order to avoid that wasted marketing spend.
Escalent is a data analytics and advisory firm, specializing in helping companies understand human and market behaviors to navigate disruption. The energy transformation and growth in e-mobility globally are certainly disruptive trends to both energy and auto clients!
As Escalent centers their work on people, a lot of what they do is helping clients understand the motivations customers have around new technologies. Escalent does quite a bit of product innovation work, including some really interesting projects that cross both sectors—things like managed charging programs and "vehicle to x" (V2x)—and also work with our clients on how to craft effective marketing messages that address consumer needs and motivations.